MediHealth offers the acclaimed non-surgical lifting procedure, Ultherapy, in Auckland, New Zealand.
Ultherapy is the only FDA-cleared non-invasive treatment for lifting the skin on the neck, chin and brow; and now it's also the only non-invasive treatment specifically FDA-cleared to improve lines and wrinkles on the décolletage!
Ultherapy uses focused ultrasound to stimulate collagen deep within the skin, with no downtime required. The result? Tighter, better-fitting skin, from the brow to the chest! Natural. Non-invasive. No downtime.
Ultherapy FAQ
Who will be carrying out my treatment?
Your treatment will be performed by a New Zealand registered nurse who works closely with Dr Greg Taylor. Dr Taylor  has 20 years Plastic Surgical experience in New Zealand. More about Dr Taylor…
How much does an Ultherapy procedure cost?
Cost varies depending on the areas you are having treated.
View our Ulthera Price List to give you a better idea of costs involved.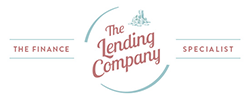 Is Finance Available?
We do have finance available and you can stagger your treatments over a period of time.
How do I Book a Consultation?
You can give us a call on 09 354 4121, email us or use our booking form.
What is Ultherapy?
Ultherapy is a safe, non-surgical ultrasound treatment that counteracts the effects of time and gravity non your skin. Ultherapy uses the body's own regenerative response to gently and gradually lift skin on the eyebrow, under the chin and on the neck, and smooth lines and wrinkles on the decolletage.