MediHealth in conjunction with plastic surgeon, Dr Kasia Mackenzie are proud to be the first clinic in Auckland offering  ZO® Skin Health – an innovative physician-dispensed skincare.
Our skin is often the first thing that people notice about us. Smooth, supple and radiant skin is a good indicator of health and is one of the universal hallmarks of beauty.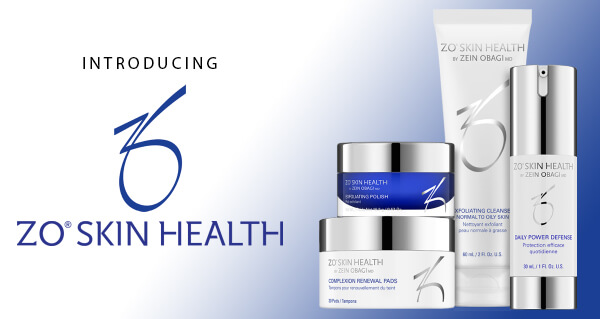 Why ZO ® Skin Health Products?
ZO® Skin Health has been developed under the guidance of Dr Zein Obagi a renowned dermatologist and scientist. His skincare products work from the inside out, stimulating your skin's cells to nourish, replenish and maintain themselves to support daily skin health and protection from the environment.
Unlike many high street brands, ZO® Skin Health use medical grade ingredients, advanced peptides, plant stem cells, pure retinol, powerful antioxidants and multi-therapy delivery systems to achieve their results and preventative solutions for every skin type.
By incorporating the latest skin care treatments and the finest skin care products into your daily regimen, you can achieve and maintain healthy, beautiful skin.
Zo Professional Skincare Treatments…
Stimulator peel – a must for skin that feels rough or looks dull – this will assist in renewing and reviving your skin. With no downtime, this is the ultimate wake up of your skin   $150.00 – allow 40 mins    – recommended every 4 – 6 weeks.
Ultra Hydration  – designed to target dry , dehydrated skin, weak skin  –  to restore hydration and provide soothing, cooling and calming comfort.   180.00 allow 50 mins , recommended every 4 –  6 weeks.
Skin brightening  – target pigment related issues to help address dark patches and uneven skin tone  $180.00 allow 50 mins, recommended every 4 – 6 weeks.
Acne +Oil Control – helps to clear skin and prevent breakouts – 160.00 allow 50 mins , recommended every 4 – 6 weeks.
Book Your Skincare Treatment…

For further information and to book a free consultation  – please contact Medihealth on 021 714 871 or nikki@medihealth.co.nz