Experience luminous, youthful skin without surgery.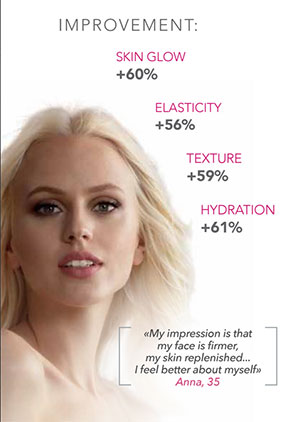 Medi Health Aesthetics are proud to introduce Teosyal Redensity Treatment – a highly-regarded treatment to promote luminous, hydrated, smooth skin without any surgical intervention!
The Teosyal Redensity Treatment offers a unique and patented formula of natural, free hyaluronic acid, combined with antioxidants, amino acids, minerals and vitamins which occur naturally in our skin. This treatment stimulates the natural auto-production of collagen to help smooth out wrinkles, restore volume, enhance your skin's luminosity, and give a firmer, more youthful appearance.
Skin Hydration
Experience naturally plumper, more youthful feeling skin with increased hydration and a firmer, smoother feel. With age, our skin can lose up to two-thirds of our hyaluronic acid pool, reducing our skin's ability to retain moisture and leaving your skin feeling dry, brittle, and loose. The Teosyal Redensity Treatment acts to restore your natural pool of hyaluronic acid, allowing your skin to rehydrate naturally.
Skin Elasticity
With hydration comes a feeling of enhanced elasticity, a firmer, more youthful look with reduced creasing and wrinkles. Your skin will appear smoother, as the Teosyal Redensity Treatment stimulates the auto-production of collagen deep in the dermal layer of your skin.
Skin Luminosity
A noticeably brighter, more luminous aspect is created after only one treatment, and this effect is only heightened as your treatment course continues. Your skin will appear more radiant, with a better overall colour and a significantly less creased countenance.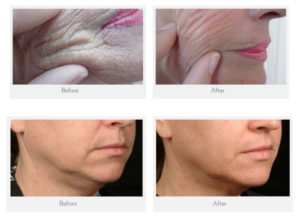 Where and when should redensity treatment be used?
The Teosyal Redensity Treatment is ideal for the face, the neck, the décolletage, and the hands. To identify the optimal treatment for your needs, it is best to speak with a member of our experienced team.
Use regularly as a core treatment, maintaining younger looking, more hydrated skin
Use as an alternating treatment in combination with other courses
Use as a stand-alone treatment to boost your skin in preparation for an important event, or after high exposure to sunlight.
Frequently Asked Questions
How does the Treatment work?
The Redensity Treatment involves a minimum of 3 sessions to complete, with a fourth 'maintenance' session highly recommended within the year of initial course completion. Consisting of a series of microdermal injections, this is a treatment that works to redensify your dermal skin layer.
A combination of natural antioxidents, amino acids, hyaluronic acid and vitamin B6 are administered via extremely slender needles into the dermal layer of your skin, in a pain-free and clinically controlled process. This combination of ingredients complement each other and provide increased hydration for your skin, while also boosting the density of your dermal skin layer, which in turn assists with the production of collagen and elastin. In this way, your skin is supported from the inside out, reducing the appearance of fine lines and loose skin, and improving complexion.
Is Teosyal Redensity Treatment the right choice for you?
This treatment is designed to support your natural collagen and elastin production, resulting in naturally firmer, more luminous skin. The process is relatively pain-free, and offers measurable results. We recommend Teosyal Redensity Treatment for anyone who is noticing a change in their skin's elasticity, colouration, hydration or general feel. The results are truly outstanding, and the effects last longer than most other non-surgical treatments available today.
Is the treatment painful?
The micro-injections are shallow, and extremely slender needles are used. For enhanced comfort, each injection contains lidocaine – a completely safe local anaesthetic. This procedure is designed to be as comfortable and inoffensive as possible, and our team ensures you remain at ease and fully comfortable throughout the procedure.
Are the results visible immediately?
Yes. You will notice an immediate improvement in the colour and feel of your skin, with reduced appearance of fine lines and wrinkles, and an enhanced elasticity. Your skin will appear luminous, and this effect will improve with every session!
How long will the effects last?
By it's very nature, Hyaluronic acid is a resorbable molecule, meaning that it can be broken down and reabsorbed back into your body with no harmful side effects. Therefore, the effects of each treatment are temporary, and the treatment longevity depends on a number of factors. Please contact our team for more information.
Will I be able to work straight after a session?
While you may experience slight discomfort and a point of reddening at each injection point, generally these symptoms disappear soon after treatment.